Big Bang Radio WNIA 89.1 FM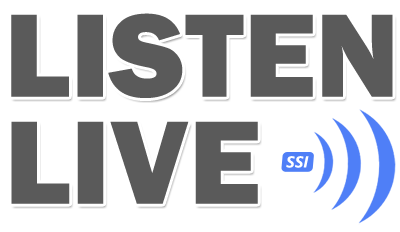 Big Bang Radio
Big Bang Radio is NCC's radio station run by students and is broadcast locally as WNIA 89.1 FM, Tarboro, Rocky Mount, Nashville - a service of Nash Community College.
Big Bang Radio is Nash Community College's student-run radio station. We offer students a chance to broaden their educational experience and their horizons by learning about broadcasting production and practices.

Audiences all over the globe can tune in to BBR to hear an eclectic mix of music genres - everything from oldies to today, pop to prog, Celtic to K-pop. Music isn't all we have to offer - the hosts of our shows are just as eclectic, interesting, and entertaining.

BBR can be heard via live stream at nashcc.edu/bbr, and on Android and iPhone via apps available at the Google Play Store and iTunes.

Are you listening?
BBR SPRING 2016 Schedule!
MONDAY

New Music Monday
9:30-10:30am
Host: DJ C
BBR gets new music every week! Sam and Max spin those new tunes!
---

Manic Monday w/Moody Max
Noon-1pm
Host: Max
Max plays whatever strikes her fancy!
---

K-Pop Wave
4-5pm
Host: DJ E.L.F.
The best in Korean Pop!
---

The Wind Down
8-10pm
Host: The Night Hawk
All the best in smooth Jazz to help you relax after a hard day.
---
TUESDAY

Eclectic Yams
11am-Noon
Host: James
We have no idea what James is going to play, which kind of scares us.
---
Game On!
4-5pm
Host: MC Paradox and Griffen
Computer and console game music and game reviews.
---
WEDNESDAY

Goodtimes
10-11am
Host: Handsome Rob
The best albums from the best musicians ... ALL ON VINYL!
---

Way Out There
1-2pm
Host: Auralia
Obscure and original music.
---
THURSDAY
The Cassette Years
10am-Noon
Host: Melanie
Best of the 60s, 70s and 80s
---
It Ain't Called Techno
12:30-2pm
Host: Sam
Electronic music mixes!
---
Bluegrass Roots Movement
3-5pm
Host: The Mandolini
Bluegrass and Bluegrass-influenced Americana.
---

The Wind Down
8-10pm
Host: The Night Hawk
All the best in smooth Jazz to help you relax after a hard day.
FRIDAY

The Noise Show
3-4am
Host: Aurelia
Best in the Noise genre
---

Ginger-Rush Cafe
7:30-9am
Host: Chris and Drew
Talk, laughter, insanity, stupidity and everything in between.
---

Ultimate Alternative
2-3pm
Host: Mike D
All the best in alternative.